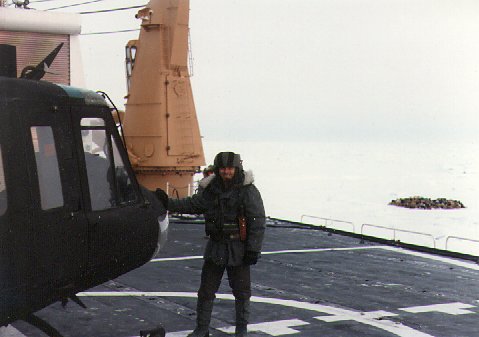 Spent 23 years in the Army retiring as a Colonel in 1993. Served as an Airborne, Ranger, Infantryman, Master Army Aviator. Decorated Vietnam veteran (Legion of Merit, 2 awards Bronze Star for Valor, 2 Awards Bronze Star, Cross of Gallantry with Bronze Star, Purple Heart, Sea Service Ribbon, Vietnam Service Medal, Vietnam Campaign Ribbon, Combat Infantryman's Badge, Expert Infantryman's Badge, Parachutist's Badge, Air Assault Badge, Master Army Aviator Badge).
Twice commanded all Army Aviation in Alaska.
Received National Recognition from CBS News in 1999 for identifying Michael Blassie as the soldier buried in the Tomb of the Unknown Soldier in Arlington. A lengthy CBS Investigation revealed the fact that I carried Michael Blassie's body out of An Loc, Vietnam in October 1972. My testimony to CBS News, which was broadcast for several nights on CBS Evening News with Dan Rather, helped the Department of Defense make the decision to open the tomb and DNA the remains buried there. The tomb was opened, and DNA samples revealed Michael Blassie was in fact buried there. Michael's body was returned to his family in St. Louis. Michael Blassie died supporting Americans and Vietnamese surrounded in An Loc in 1972. I recovered his body from North Vietnamese held territory around An Loc at the request of his squadron mates. We all desired that he be returned to his family. Twenty seven years later that job was completed. See links below.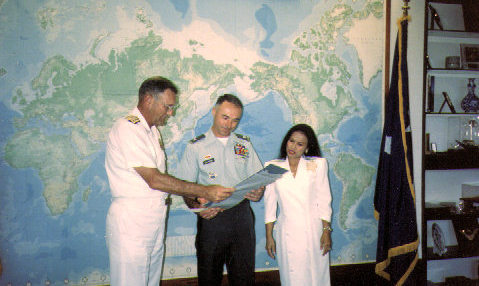 The same qualities of hard work, dedication to duty and the willingness to spend long hours to get the job done that I developed in the military are applied to my real estate work. I understand that buyers usually must look for homes at night and on the weekends and I adjust my schedule accordingly. I can be reached at home anytime and take calls all night. During the day I carry a cell phone and I can almost always be reached. If for some reason you cannot reach me, my super secretary Judy Foldoe (456-6000), will get me a message promptly.